MSA is a mountain biking paradise. With over twelve miles of pristine singletrack trails on the 1,600-acre campus, student-athletes have immediate access to riding after class and on weekends. Trails range from beginner-friendly to highly advanced. This allows student-athletes to develop their skills in addition to their fitness on campus. Most importantly, the campus trails provide students a daily adventure in nature.
The mountain bike team is comprised of both Junior Varsity and Varsity riders. Everyone on the team competes in both the fall National Interscholastic Cycling Association series and the spring VAHS MTB Series. These interscholastic races allow the team to compete against other school-based teams in Virginia in highly competitive fields of up to 100 riders per category.
In addition to interscholastic events, Varsity student-athletes travel to US Cup, VORS, and other USA Cycling events in the spring.
The mountain bike team is open to riders of all abilities. MSA's coaching staff is able to develop novice riders as well as national-caliber racers.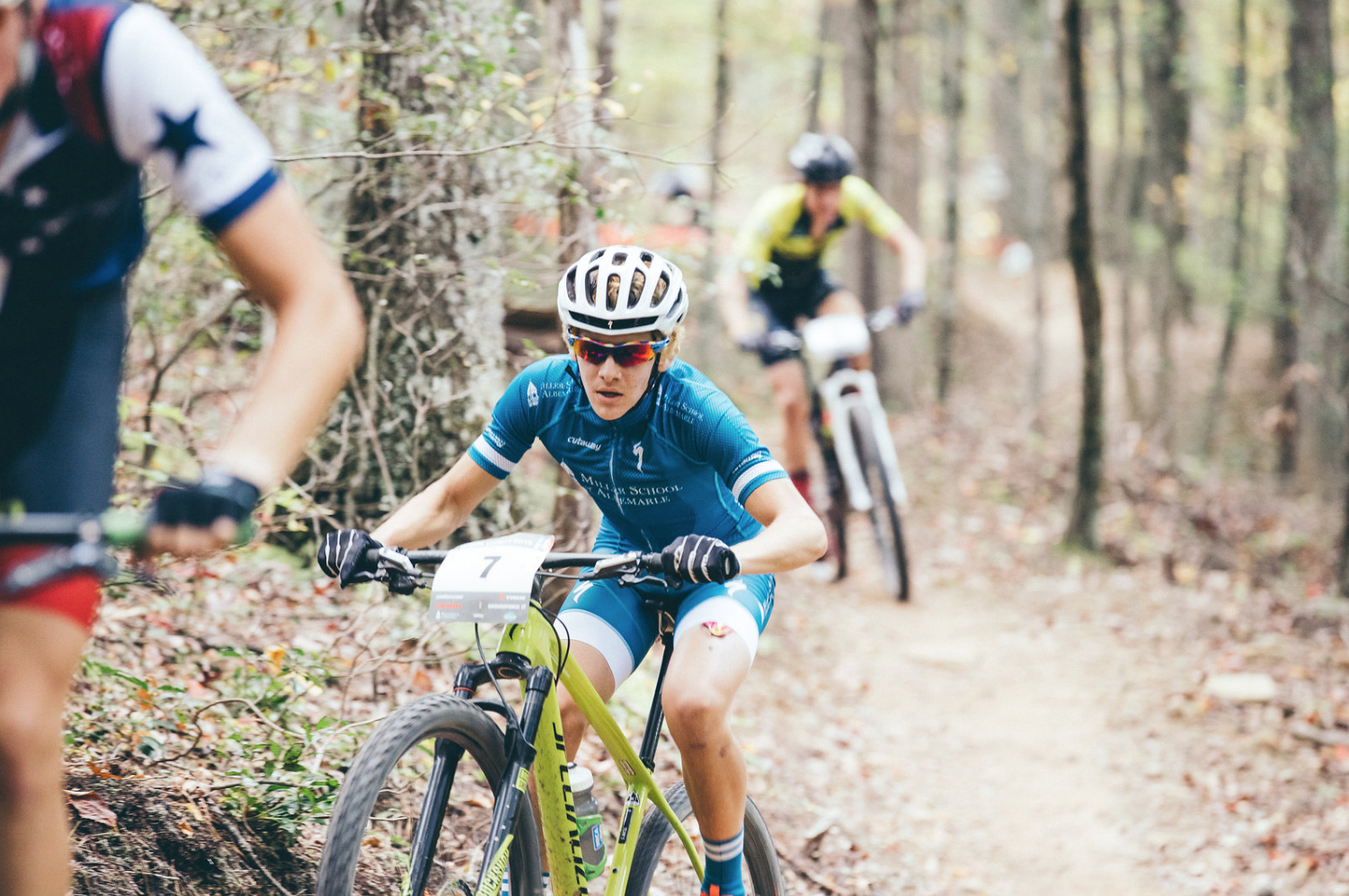 latest video
__
Action from the Trails and Road
Meet a rider
__
Get to Know the Team
What's next
MSA RACING & EVENT CALENDAR